The Savannah Refugee Camp is a tent city set up in Savannah, Georgia.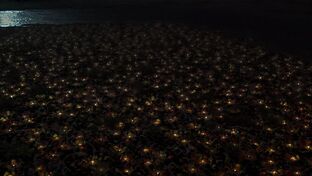 History
After the Nuclear bombs dropped on Atlanta and Philadelphia, many people came to this camp. Tom and Jason Neville came here to try to find Julia. Secretary Justine Allenford came here to announce that the President of the United States was coming back. (Born In The USA)
Ad blocker interference detected!
Wikia is a free-to-use site that makes money from advertising. We have a modified experience for viewers using ad blockers

Wikia is not accessible if you've made further modifications. Remove the custom ad blocker rule(s) and the page will load as expected.