Lloyd Welliver
 was a resident of 
Willoughby, Texas
.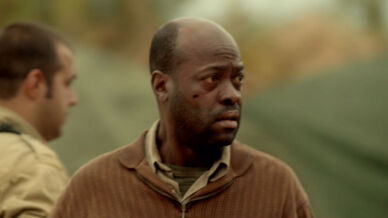 Biography
Lloyd was friends with Gene Porter. Some time after the Patriots came to town, he became infected with Typhus for being an undesirable and the Patriots took him to a quarantine camp outside of town. He later died from infection. (Mis Dos Padres)
Trivia
After the Patriots infected him with typhus for being an undesirable, it was suggested that he was epileptic, because he was friends with Gene Porter, and he was not bipolar or an alcoholic like Rachel Matheson mentioned. Bipolar disorder and alcoholism can sometimes make people violent.
Ad blocker interference detected!
Wikia is a free-to-use site that makes money from advertising. We have a modified experience for viewers using ad blockers

Wikia is not accessible if you've made further modifications. Remove the custom ad blocker rule(s) and the page will load as expected.