Giancarlo Giuseppe Alessandro Esposito (born April 26, 1958) is an award-winning Italian-American film and television actor and director best known for his roles in such films as Do the Right Thing, The Usual Suspects and King of New York, and for his portrayal of Gustavo "Gus" Fring on the AMC series Breaking Bad.
In Revolution, Esposito portrays Major Tom Neville, a cultured former insurance adjuster turned militia leader.
It was stated in a the Pilot with commentary video that Esposito was, unlike his character, a gregarious man with "the biggest heart". All the cast finds him enjoyable to work with.
Interviews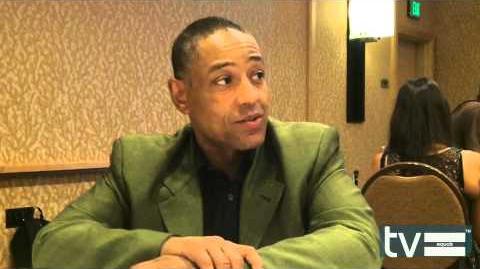 Ad blocker interference detected!
Wikia is a free-to-use site that makes money from advertising. We have a modified experience for viewers using ad blockers

Wikia is not accessible if you've made further modifications. Remove the custom ad blocker rule(s) and the page will load as expected.